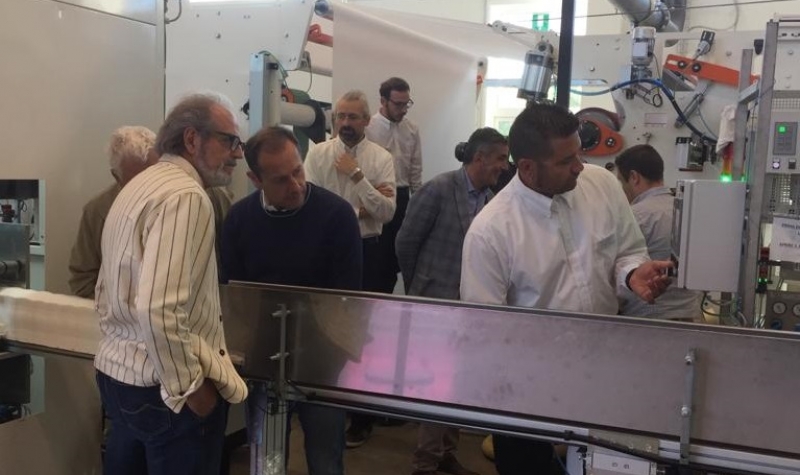 The new OMET ASV Line Tornado successfully presented during the MIAC
Technology&Innovation
Friday October 18th, 2019
Great success in Lucca for OMET, with several sales finalized at Miac 2019 and an extraordinary turnout at the open house "OMET Interfolding Experience" organized at the OT Lucca headquarters, where the new ASV Line Tornado interfolded line was on show: it's the first machine for interfolded products on the market to reach a production speed of 270 m/min.
ASV Line Tornado is the new automatic interfolding machine by OMET: an easy-to-use and extremely modular line, with a patented folding system by OMET that allows a perfect vacuum distribution along the entire roll, allowing the use of a folding head of 1500 mm up to 3300 mm.
The ASV Line Tornado showed its extraordinary performances during the demos organized at the open house "OMET interfolding experience", hosted at the OT Lucca plant during the days of the Miac 2019.
OMET, always attentive to the green aspects in manufacturing its machines, has engineered the new ASV Line Tornado with an energy consumption lower than the all the other similar machines on the market. The fair and the open house were therefore an important opportunity to underline the company's commitment on environmental sustainability as well as on technological research to guarantee increasingly high productivity and profitability to customers.