The AS Line is the OMET modular solution for the production of large volumes of disposable multi-fold paper towels characterized by excellent performance, technological innovation and cost-efficient operation. The presence of highly automated folding groups allows the production of half-interfolded, interfolded with glue and overlapped towels. All types of fold can be made on a single machine and the fold change is extremely easy and quick thanks to OMET Quick Change function. The innovative DESL lamination unit allows waste reduction, especially during the start-up phase, and allows to considerably reduce setup times.
A wide range of modular units allow the coverter to build the most suitable configuration for every production need.

The machine can process a wide range of materials (one or multi-ply tissue, paper, non-woven materials, air laid, dry paper) and a wide range of folds.

The machine is equipped with quickly interchangeable folding plates, thus allowing considerable savings in time and reduction in waste.
Simple and intuitive, the AS Line is completely without gears and with a servomotor on each folding roll. 

Each unit has a control panel for managing local settings. 

Full control of the machine from the HMI, also in remote and tele service.

Simple and intuitive adjustments
No physical or mental stress for the operator thanks to remote controls.
Total safety when using the machine with no need of direct intervention.
Protection casing and hand guards.
| | |
| --- | --- |
| Number of lanes | Up to 14 lanes |
| Max. continuous output | 90 packs/minute |
| Min. reel diameter | 1800 mm [72"] |
| Max. reel diameter | 3250 mm [128"] |
| Raw material | One or multi-ply tissue, paper, dry paper |
| Mechanical speed | Up to 400 m/min [1300 ft/min] |
| Some available folds | Overlapped (Z, 2C, C) - Interfolded (W, L, Z) |
AS 2600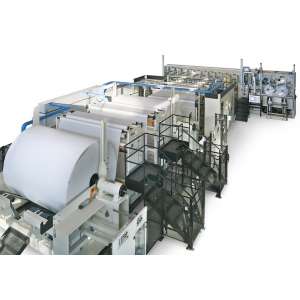 AS 2850 Line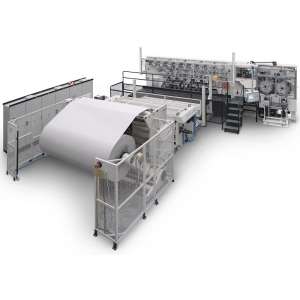 AS 3100 Line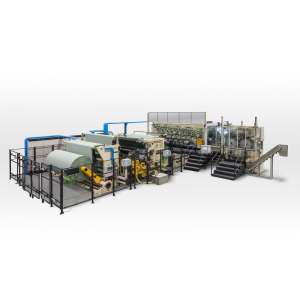 AS 3600 Line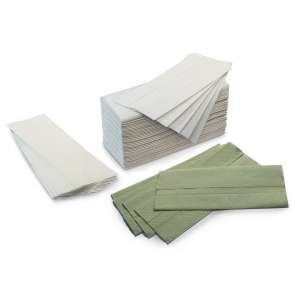 Towels