The TV503 Line is a modular platform designed to meet the specific needs of each customer in the production of the widest range of napkins, with a productivity of over 2800 napkins per minute and the possibility of realizing different types of fold.
Thanks to its modularity, the TV503 Line is also suitable for the production of placemats for bars and restaurants in the Ho.re.ca sector.
Easy to use and very reliable, thanks to accurate controls and great robustness, the TV503 Line has been designed for a long working life.
A single machine for the production of multiple products: with simplicity you can change the format, fold or print.
The TV503 Line can process a wide range of materials: one or multi-ply tissue, paper, non-woven materials, airlaid.
The machine is completely automatic and automated and easy to use for the operator, thus also guaranteeing maximum performance, reliability and production efficiency.
Full control of the machine from the HMI, also in remote and tele service.
Simple and intuitive adjustments.
The quick change system for format fast changeover involves huge savings in time and waste.
No physical or mental stress for the operator thanks to remote controls.
Total safety when using the machine with no need of direct intervention.
| | |
| --- | --- |
| Max. web width | 500mm (20"), 600mm (23") |
| Max. reel diameter | 1800mm (72"), 2000mm (79") |
| Flexo printing units | 1 – 8 printing units |
| Raw material | 1-2-3-4 plies tissue, paper, non-woven materials, airlaid |
| Open format min. | 180 x 180 mm (7" x 7") |
| Open format max. | 500 x 600 mm (20" x 23,5") |
| Mechanical speed | Up to 900 m/min (2950 ft/min) |
| Max. continuous output | Over 2800 napkins/minute (size 300 mm – 12") |
| Type of fold | ¼, N, M, C, MV, Double fold, Junior |
The technical data contained in this table are not binding. OMET is entitled to change the features of the products without prior notice.
Paper Napkins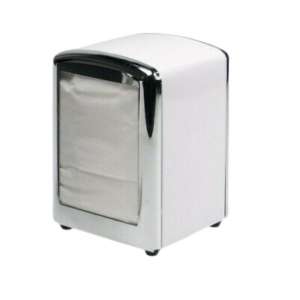 Dispenser napkins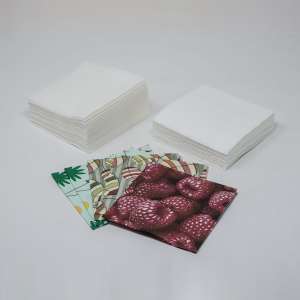 Cocktail napkins
Non-woven napkins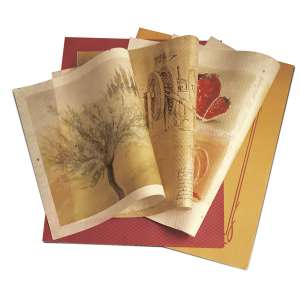 Placemats
Cleaning cloths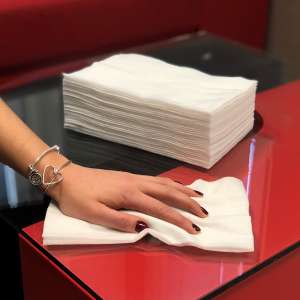 Dust catching cloths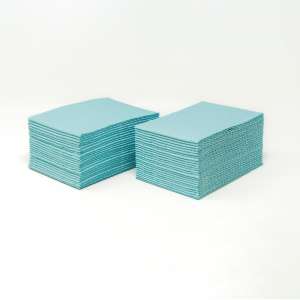 Dental bibs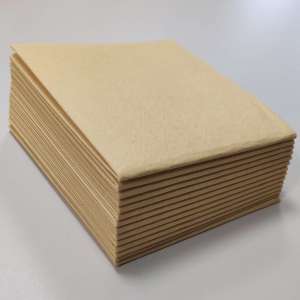 Multi-purpose cloths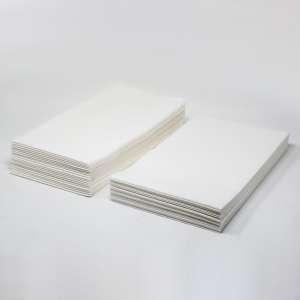 Barber cloths
and many others ...