The MF Line is a new revolutionary OMET machine suited for the production of all types of napkins made of different materials, types of fold, embossing and also flexo and digital printing.
MF Line is available in single or double lane configuration according to production needs and offers napkins production with different types of fold with quick job changes directly from the operator control panel thanks to the new vacuum/mechanical folding head technology. The in-line Chameleon digital printing configuration allows maximum flexibility in producing customized products with no set up waste.
The new folding head is a vacuum/mechanical technology exclusively developed by OMET in order to provide the maximum flexibility in terms of folding options. It allows a quick change between any type of fold, from the more traditional ¼ fold, up to the fancier book fold. Actually, an innovative electronic system enables a quick change of napkins size which can go up to 100 mm range.
The flexibility of the new MF combined with OMET digital printing technology satisfies all possible needs of both the ho.re.ca and the retail customer.
MF Line allows also the processing of non-woven materials and all other kind of special materials used for the production of disposable products, such as dust-catching cloths for domestic cleaning, for barbers and beauty salons.
Being largely customizable, MF Line suits any specific requirement thanks to the possibility to create an almost infinite number of tailored configurations

The machine processes a wide range of materials: one or multi-ply tissue, paper, non-woven materials, dry laid and all other kind of special materials used for the production of disposable products

Full control of the machine from the HMI, also in remote and tele service

1 servomotor for each folding cylinder and servomotors controlling the vacuum valves
Simple and intuitive adjustments

The machine is equipped with extratable and interchangeable embossing cassettes and folding and printing cylinders, all easily replaceable

The quick change tooling system for format fast changeover involves huge savings in time and waste

No physical or mental stress for the operator thanks to remote controls

Total safety when using the machine with no need of direct intervention

Automatic waste disposal system which prevents the operator from intervening on the machine in person

Presence of a protection cabin and safety hand guards

| | |
| --- | --- |
| Working width | 500mm (20''), 660mm (26''), 840mm (33'') |
| Number of lanes | 1 or 2 |
| Flexo printing units | 1 - 8 printing units |
| Max. reel diameter | from 1,800mm (72'') to 2,200mm (88") |
| Raw material | 1 and multi-ply tissue, paper, nonwoven materials, dry laid |
| Type of fold | N, M, C, MV/WM, double fold, Junior, book fold, Dispenser fold, Special Dispenser fold and multiple fold |
| Open format min. | 23x23cm (9") |
| Open format max. | 40x40cm (16") |
| Mechanical speed | 300 m/min |
| Max. continuous output | 60 packs/min |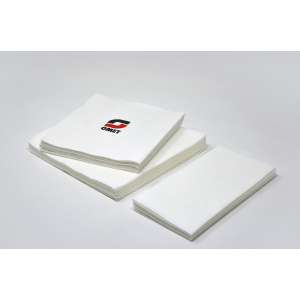 Napkins - ¼ fold, book fold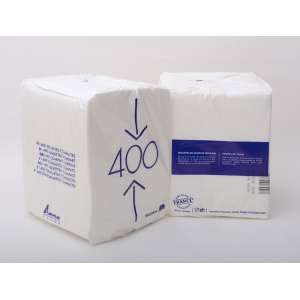 Dispenser-fold napkins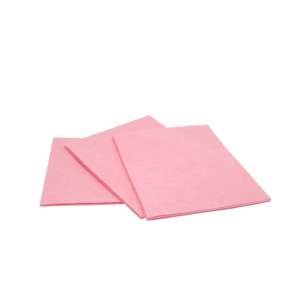 Non-woven products