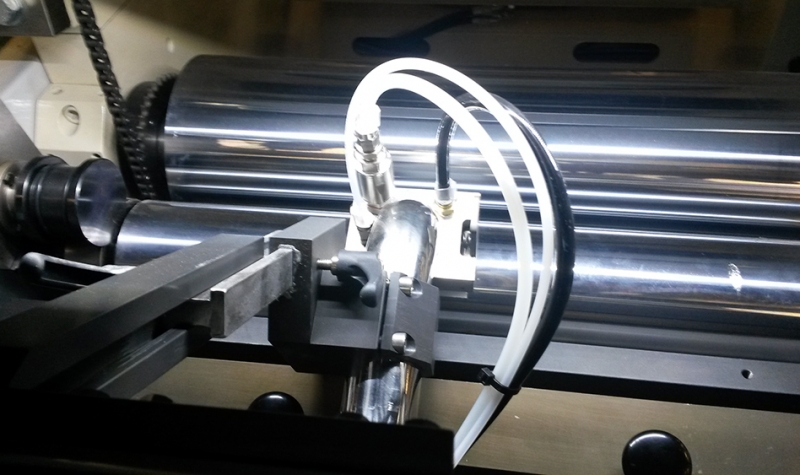 RACCOON by OMET: the groundbreaking automatic plate cleaning system for tissue converting machines
Technology&Innovation
Tuesday April 17th, 2018
The growing number of installations, 10 in the last six months, proves the success of the Raccoon plate cleaning system patented by OMET, which works by cleaning the flexo plate directly inside the machine.
In the last 2 years after the official launch, the Raccoon by OMET has collected unanimous positive opinion: extreme satisfaction of all the customers who have installed this system. The plate cleaning process in tissue converting machines is no more the same: Raccoon by OMET assures a constant and high print quality without machine downtime.
Roberto Perego, Technical Manager for OMET Tissue division explains: "Two main reasons are behind the success of this system: no need to stop the machine and the constant high quality of the image. With the tissue paper, usually very dusty, it is common for the printing plate to be contaminated by dust residuals with bad consequences on the print quality. Thanks to the automatic cleaning system, the flexo plate is kept perfectly clean, guaranteeing the same output quality for the entire job".
Raccoon by OMET was presented during iT's Tissue 2015 and thank to its ease of use and excellent performance, it has been able to break through the market. The Multifunctional head releases a jet of air and water and simultaneously sucks in all the impurities laying on the sleeve, for an excellent printing result.