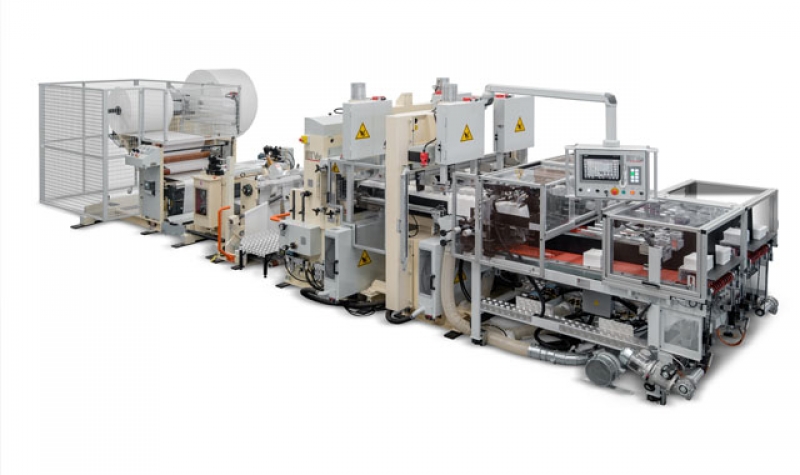 Poppies Europe to install the first TV840.6 in the UK
Stories of excellence
Monday July 24th, 2017
Important milestone in the British Tissue market: in July, Poppies Europe Ltd, UK leader and OMET partner since 2014, will install a new TV 840.6 double lane machine. It is the 12th OMET converting line in 3 years for the British company and the first TV 840 in the UK.
Sergio Villa, OMET Area Manager for the British area explains: "The new machine is going to produce single-ply napkins with over-all embossing pattern. It is a great machine for high production, expressly chosen to cope with the growing market demand. It provides double productive capacity compared to the eleven TV 503 already part of Poppies' machine range".
Since 1996, Poppies produces disposable products primarily for the away from home market, and more recently for the retails sector. The British company entered the tissue market in 2000 and succeeded in growing year by year, with constant increase in productive capacity and automation, until becoming indisputable leader in the UK.
Armindo Marques, Poppies founding partner, shows enthusiasm: "The market have always appreciated our choice to invest in high-efficient equipment to maintain top-level product portfolio. We chose to trust OMET's experience to raise the bar of our offer and all the following investments have demonstrated that we made the right choice: since the first installations, OMET machines provided excellent results".
Sergio Villa concludes: "OMET is very proud of growing with such an important partner and at the same time keeping on increasing the presence in the British area".
Today Poppies can count on 35 productive lines and more than 130 employees at the manufacturing site in St. Helens. Recently they acquired two competitors: McNulty Wray and the away from home division Staple Disposable.