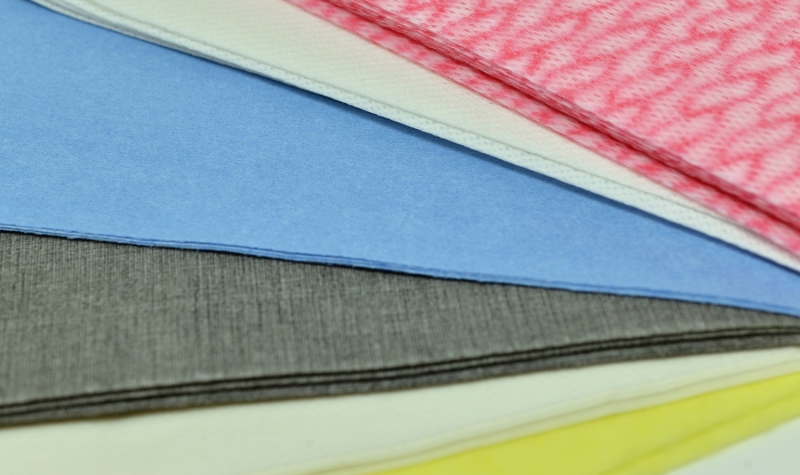 OMET, ideal partner to realize non-woven disposable products
Technology&Innovation
Wednesday June 3rd, 2020
OMET TV503 Line can work with any type of non-woven material in manufacturing high performance and reliable products. These products range in dimension, can be neutral/printed or with rubbed lotions.
The usage of non-woven disposable cleaning products is growing steadily because they guarantee hygiene, safety and time savings for the user.
OMET TV503 Line not only processes non-woven materials continuously, but offers also inline printing (even with digital inkjet technology) for products' customization and allows rub lotions or scents to be applied directly on the material during the inline process, eliminating the need of offline applications.
The broad range of OMET TV503 Line's non-woven products includes: cloths for hairdressers, sheets for barbers, color-catching cloth, dust-catching cloth, napkins, handyman cloth, floor wiping cloth, disposable masks, sheets for medical use, mats and much more.
OMET Lines have been engineered to help operators perform a fast and easy job change-over, drastically reducing machine stop times. This allows our clients to be very flexible in offering their customers a wide range of products.
Thanks to our technical and R&D department, OMET is able to offer customizable machines based on your needs.
The delivery time of these machines is relatively short; for further information do not hesitate to contact our Sales Team, comm@omet.it.