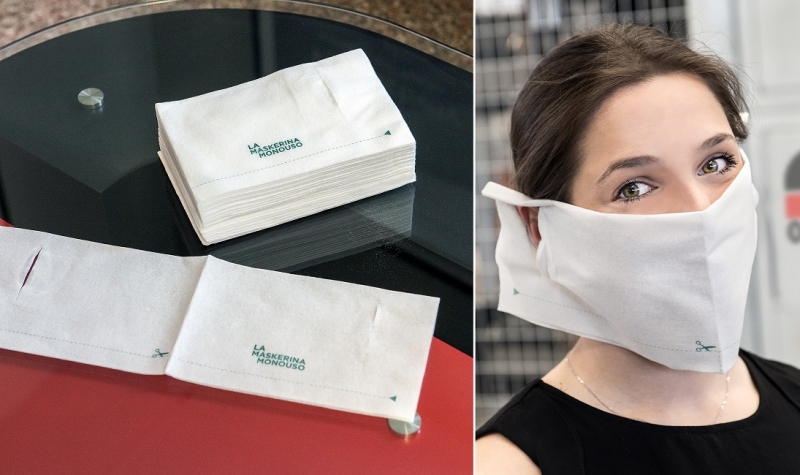 OMET AT THE FOREFRONT OF THE FIGHT AGAINST COVID-19
Technology&Innovation
Friday April 24th, 2020
Some OMET tissue napkins converting machines adapted to the production of disposable masks are already working at some customers' factories. OMET offers its TV 503 Line already configured for this production with short-term deliveries.
OMET doesn't stop but it's deployed in the front line to face the state of emergency that is affecting the entire planet, offering the opportunity to make a contribution and concrete help to the growing demand of filter masks.
OMET TV 503 production line, which some customer is already using for this purpose, thanks to its reliability and performances, can produce up to 1.000 masks per minute. These are extremely comfortable and simply to use filter masks.
The delivery of these machines is available in the short term, for more information contact your reference OMET sales manager or send an e-mail to comm@omet.it.