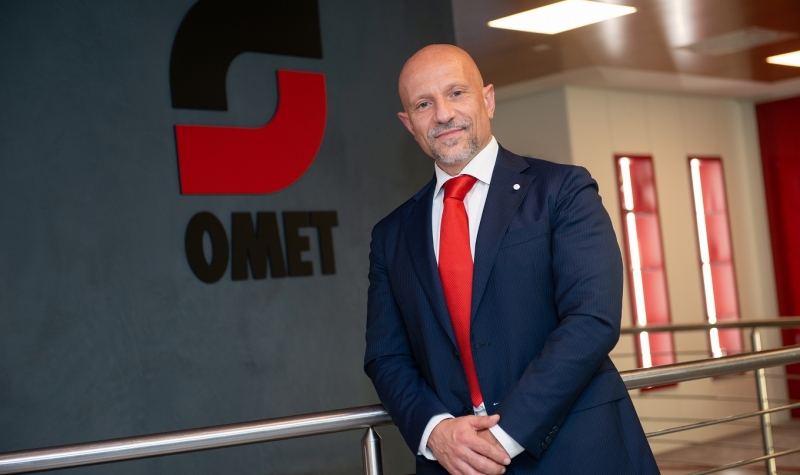 OMET, 60 years of excellence and innovation
Stories of excellence
Friday May 19th, 2023
2023 is an important year for OMET, that celebrates the 60th anniversary of its foundation. This milestone leads us to think about our history and values that have allowed OMET to grow and establish its name worldwide as a symbol of excellence and family business. This is a success obtained with continuous investments in innovation and long-term relationships with collaborators, suppliers and customers, based on trust, mutual listening, commitment, respect and transparency.
This attitude, which has characterized our behaviour since the beginning and always will, has allowed the company to create a highly valuable network of stakeholders.
Strong values also allowed us to positively overcome difficulties due to the classic economic cycles: market growth and slowdown always alternate, but our strong identity allows us to restart anytime with enthusiasm.
Sustainability has now a growing importance among the company values, not only as respect for the environment but as a sense of responsibility towards all stakeholders and the local economy. For long time we have been investing in social and welfare projects for our collaborators, and in a greater integration between the business world and the educational paths.
Our plants are built with advanced technologies to contain consumption and we are working to ensure completely renewable sources of energy and to obtain certifications in this sense.
We are going to celebrate the 60th anniversary in the next months with all our collaborators and with particular attention to young people, also involving local schools: we believe it is necessary to enhance the technical and technological culture which is the basis of our success. We hope in a greater awareness of the high level and the excellent career opportunities offered by the Italian technological manufacturing to students that undertake a technical education.