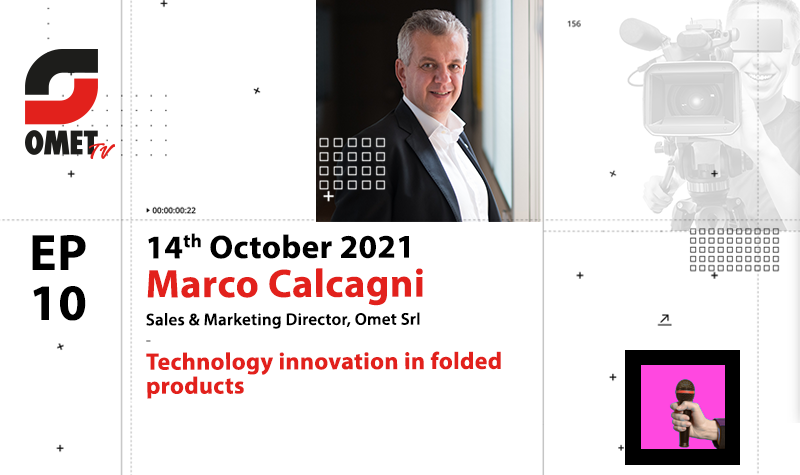 Technological innovation in folded products: Marco Calcagni interviewed by OMET TV
Technology&Innovation
Thursday October 7th, 2021
The tenth episode of OMET TV web series will host Marco Calcagni, OMET Sales & Marketing Director, and will be online from October 14th on OMET social channels (Youtube, Linkedin and Facebook).
OMET is the leading character of the next episode of OMET TV: Marco Calcagni, Sales and Marketing director, tells Armando Garosci the history of the company, its technological development and its strong growth over recent years. The interview focuses on OMET's Tissue division: aiming at becoming the world leader in machinery for folded products, OMET Tissue has expanded its portfolio and developed several technological innovations that are transforming the entire sector. This interview is a 360-degree view on innovation, service, digitalization and industry 4.0, elements that drive OMET's growth on the market.
The next episode of OMET TV will be broadcasted at 5 pm on October 14th 2021. All the episodes remain available for free after the publication on OMET's social channels (YouTube, LinkedIn and Facebook) as well as on the dedicated website (http: //omet-tv.omet.com).
Each episode of OMET TV, broadcasted every 2 weeks, focuses on a specific theme. A special guest will comment current topics and trends in the sectors in which OMET is considered an international leader: tissue converting machines and printing machines for labels and packaging.
Review all the episodes of OMET TV: http://omet-tv.omet.com