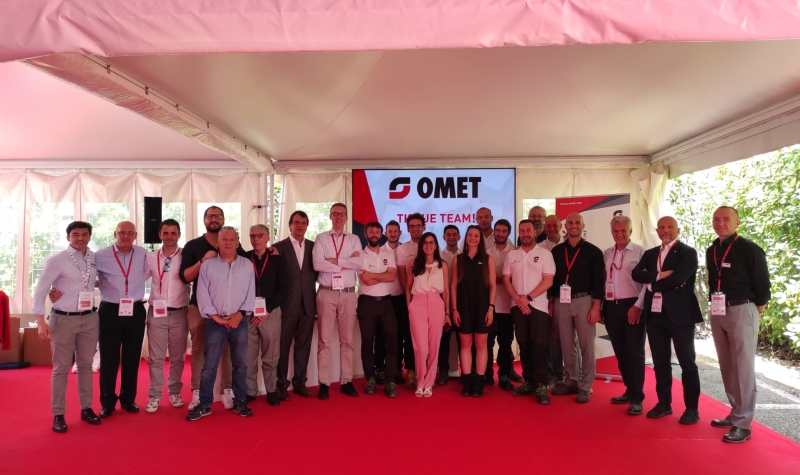 IT'S TISSUE, more than 1,000 visitors for the 4th edition
Global Networking
Tuesday June 14th, 2022
It's Tissue 2022, the event dedicated to the tissue industry, closed on June 10th exceeding the expectations of organisers and partners. It recorded an excellent turnout especially from abroad: more than 1000 industry players visited Lucca and its fair during the week.
OMET is satisfied with the outcome of the event and the high number of visitors who came to the 5-day open house at OT Lucca – OMET Tissue Technology. Customers and buyers arrived from 5 continents and over 70 countries to attend demonstrations of OMET converting machines and to discover all the latest technological innovations.
Innovation and technological development were among the main topics discussed during the event: OMET has focused a great deal of effort on these two points in order to achieve increasingly smart, effective and above all efficient production. It's tissue was a big opportunity to present OMET's digital transformation, a set of solutions put in place to respond more and more efficiently to customers' needs: Galileo, the OMET customer service; the N.O.V.A app for remote digitalised machine assistance; Digital Twin, a virtual copy of machines starting from their design to reduce costs and development time; and finally OMET smart, for monitoring production data even remotely.
A. Celli, E80, Futura, Gambini, Koerber, Ima-Tmc, OMET, PCMC, Pulsar, Recard, Toscotec members of the Rete Tissue Italy that conceived and created this event, represent the excellence of the world paper industry in proposing the most advanced solutions for the production, converting, packaging and handling of health and hygiene tissue products (toilet rolls, kitchen rolls, facial tissue, napkins and handkerchiefs, multi-use and folded roll products).