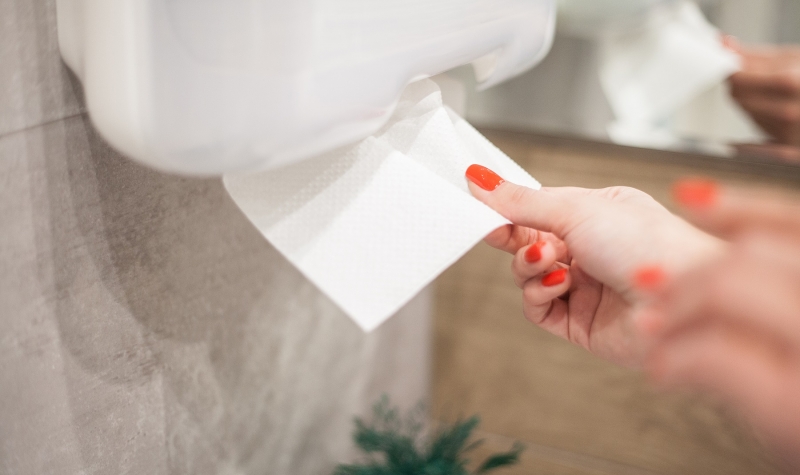 Interfolded products in the tissue market: OMET TV interviews Francesco Pasquini
Technology&Innovation
Tuesday January 18th, 2022
"From the consumption point of view, we can identify three categories in the tissue market: toilet paper (half of the market), kitchen rolls (about a quarter) and napkins/handkerchiefs that have particularly suffered the pandemic". This way begins the tissue market analysis, with focus on interfolded products, of Francesco Pasquini, Lucart's Chief Sales & Marketing Officer, interviewed by OMET TV in the sixteenth episode broadcasted on January, 13th.
"The interfolded products certainly play an important role in the tissue sector- explains Pasquini -. Up to now, they have developed above all in the b2b market, where probably the purchasing dynamics are not driven by the single product's price but by its cost of use or by the Total Cost of Ownership (TCO). If we consider productivity and production costs, interfolded products are slightly disadvantaged compared to rolls, but in the b2b market they are appreciated because sheet-to-sheet dispensers allow to control consumption and consequently costs".
"We could paint the interfolded market as a Cartesian plane in which the variables are quality and the geographical area – explains Pasquini -. On the quality axis we can identify high, medium and low segments, depending on the type of fold and paper. The geographical area is influenced by two factors: the offer, which depends on history (how interfolded products have been introduced into the market by a player and subsequent competition and investments); and purely geographical aspects due to the climate".
Nowadays, the main trend for interfolded products, and more generally for the entire tissue market, is sustainability, field in which Lucart has always been a pioneer. "We operate mainly in two directions: a brand message focused on the respect for the environment and environmental/ social sustainability; and production, through sustainable packaging and a decrease in CO2 emissions" concludes Pasquini.
The sixteenth episode of the web series conceived by OMET and conducted by Armando Garosci was published on January 13, 2022 and is visible for free on OMET's social channels and dedicated website (http://omet-tv.omet.com).
Watch again the interview with Francesco Pasquini – OMET TV, Episode 16